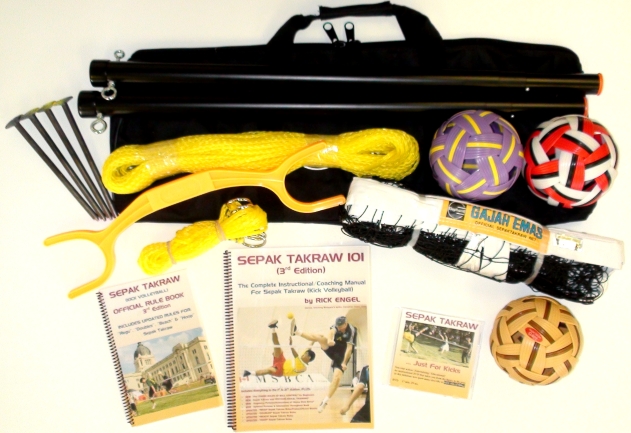 A series of Sepak Takraw 'Kits' and 'Sets' that include equipment and instructional materials ... ideal for school P.E. programs, and all at a 10 - 25 % discount!
From the Sepak Takraw Resource Package to the Starter Kit or Indoor Starter Kit Deluxe to the Outdoor Sepak Takraw Game Set, the perfect combination of equipment and materials to meet any school's program needs or budget is available.
These Kits and Sets are also just what any school would need to 'develop' the sport of Sepak Takraw in their community ... and we believe this is the perfect time to introduce and develop a new, very inexpensive kicking sport that uses the major equipment that schools' P.E. facilities will already have (badminton poles/nets/courts). And with a minimum of only 3 players on a team, it is also not difficult to field Sepak Takraw teams. So go for it! Isn't it time your school got its kicks?